A hallmark of the Living Dunes Lowcountry architecture style are the beautiful expansive front porches designed to maximize the well appointed outdoor spaces as well as to foster a sense of community among neighbors. With miles of walking trails, green spaces and parks throughout, community outdoor spaces, and 10 acres of lakes, it's safe to say that the developers of Living Dunes had intention behind every detail of the community design.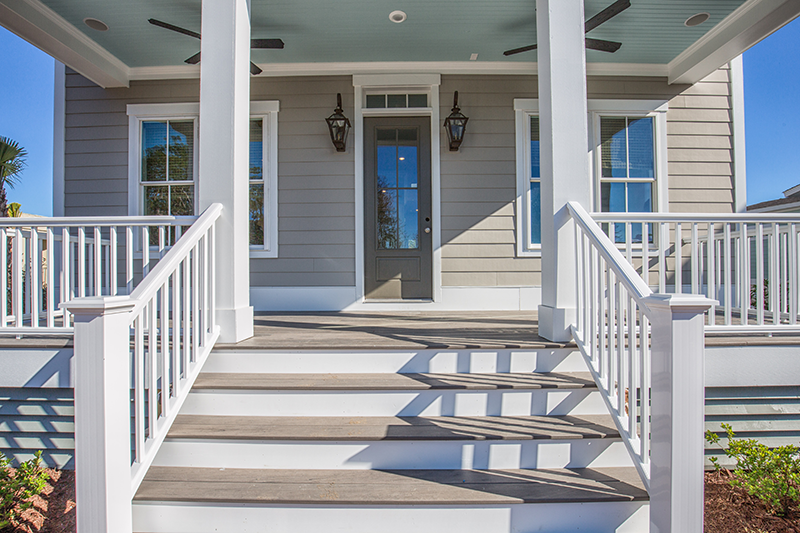 Porches With Purpose

This same dedication to detail was applied to the finishes and selections that extend past the walls to create functional living. Each Living Dunes porch includes several distinct architectural elements designed for our coastal climates, including:
A Deeper design to block the direct midday sun, creating a shady place

Outdoor ceiling fans to keep the air moving, creating a fresh breeze

Traditional beadboard ceilings, many of which are painted piazza blue – a color known to double as an insect repellent

Composite PVC decking and handrails by AZEK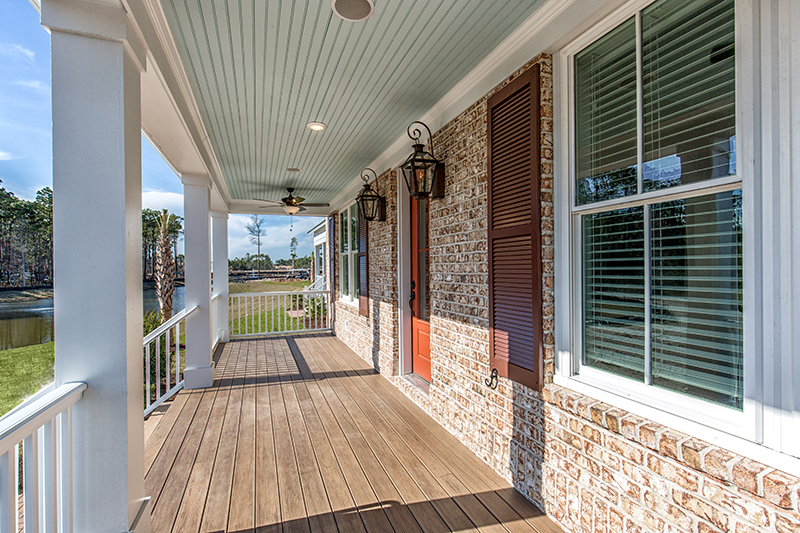 One of the best building products on the market, AZEK composite decking provides a high performance wood-look materials without the maintenance and repair necessary with traditional decking. A standard on all Living Dunes homes, AZEK decking and rails provide endless benefits including:
Resistant to staining, scratching & fading

Superior heat dissipation

Mold, mildew and moisture damage resistant

No annual sealing or staining needed

Sands up to harsh weather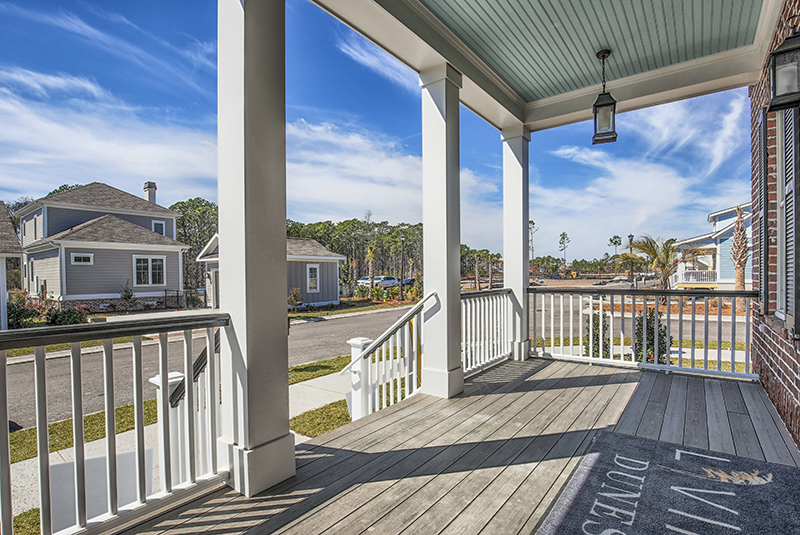 Extending Your Living Spaces Beyond The Walls

Living Dunes unique community design in Myrtle Beach evokes healthy, active and social lifestyles. Expansive porches and courtyards act as an extension of our homes intended to bring you closer to nature and your neighbors while green spaces and winding nature trails create a meaningful experience. We invite you to discover why living here is different because it's how you live that matters. Tour our beautiful community design and see homes for sale with our on-site Agents!