Living local is a key element to the lifestyle at Living Dunes and for both CRG Companies and Living Dunes, giving back to our community is a top priority to our team as well as a cornerstone of our company philosophy. With this in mind, we are proud to announce a $10,000 donation to the McLeod Children's Hospital.

This donation was made as part of the National 2019 Torch Relay event for Children's Miracle Network Hospitals (CMNH). As a CMNH, Mcleod Children's Hospital will directly benefit from this donation. According to Deb Bramlett, Development Coordinator, "it's contributions like these along with partners like Living Dunes and the Marriott's OceanWatch at Grande Dunes® that allow us to provide services to over 50,000 children treated annually at Mcleod Children's Hospital. They allow us to remain open 24/7 year-round without ever having to turn away a child in need."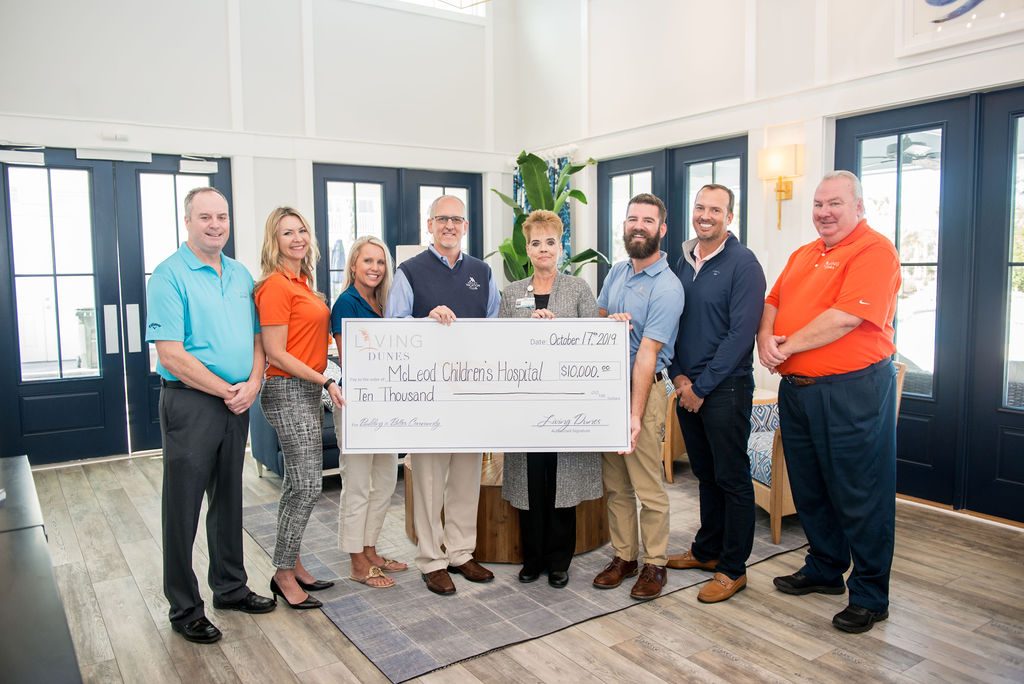 Marriott's OceanWatch at Grande Dunes® was the corporate sponsor and host for the 2019 Torch Relay event on November 3rd.  A 2 mile beach walk was followed by a fun event on the pool deck with music, food, swimming, and more! Visit www.torch-relay.org and click on the Myrtle Beach link for more information on this charity event.
Event Photos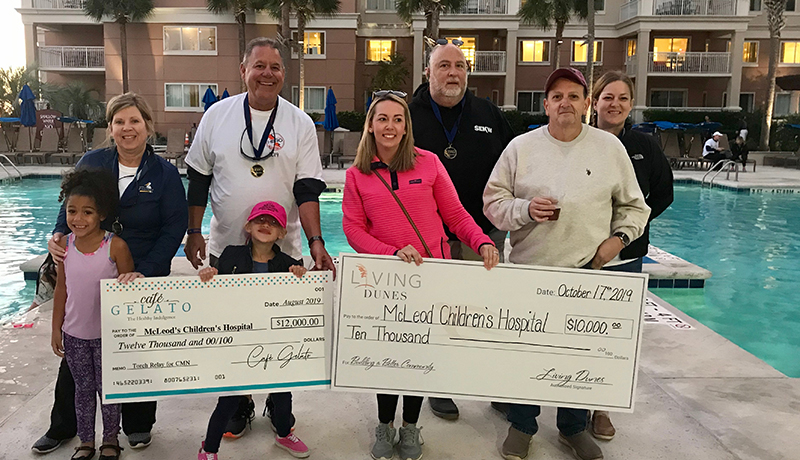 Donation checks presented to Ambassador for the Children's Miracle Network of Hospitals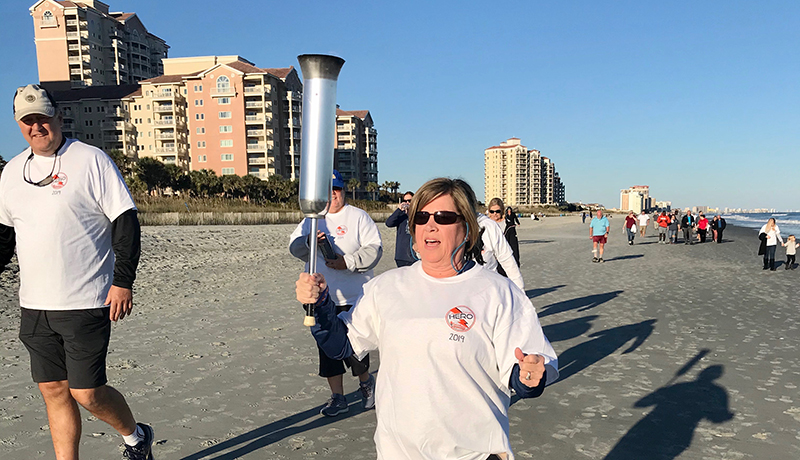 Terri Nardslico carries the torch during the 2019 Torch Relay Beach Walk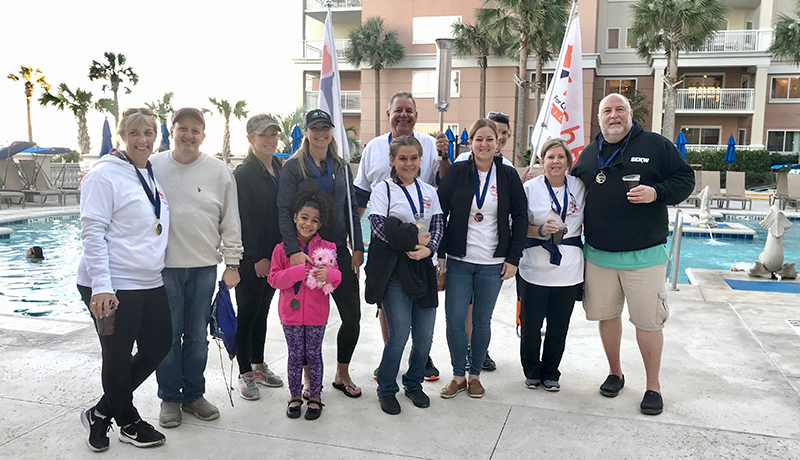 2019 Torch Relay participants from Living Dunes, CRG Companies and Cafe Gelato gather afterwards