Myrtle Beach's First Icynene Spray Foam Insulation Community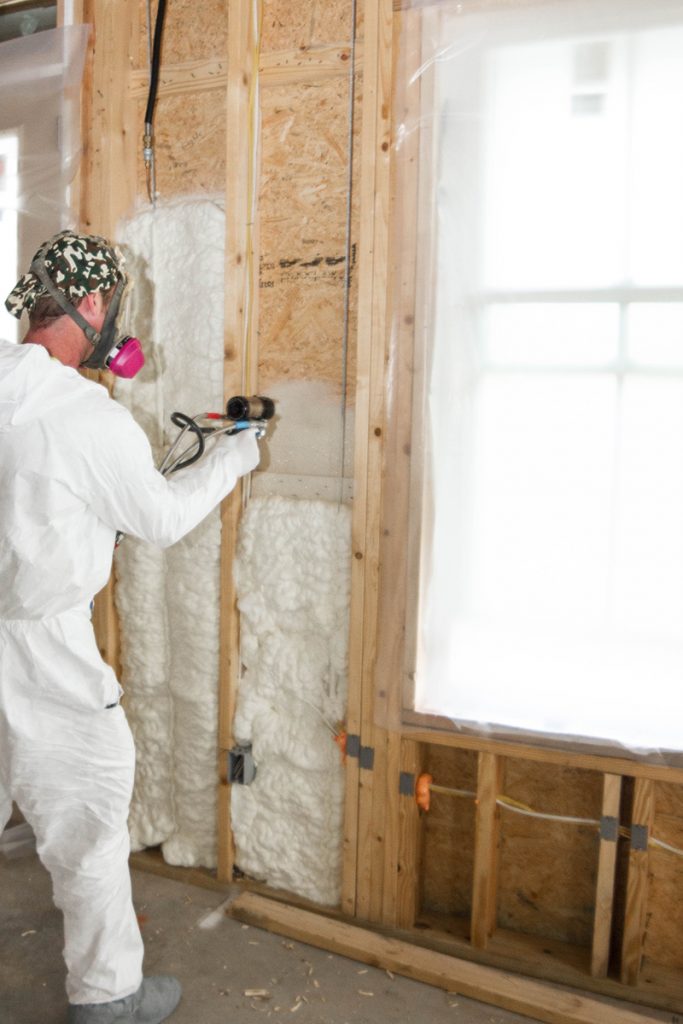 Living Dunes, a Grande Dunes community is recognized for bringing quality construction and a higher standard of finishes to every home. It is also bringing many notable "firsts" to the Myrtle Beach area. Living Dunes is the first community to exclusively use Gigabit technology, GAF designer shingles, and Icynene Spray Foam as a standard for insulation.
Live A Healthier Life with Spray Foam
So just what is Icynene Spray Foam Insulation? More importantly, why do you want it in your home? A modern, high-performance insulation solution, Icynene Spray Foam is a unique method of home insulation and air-sealing that permeates into gaps and cracks to form an unprecedented barrier to control air leakage. It is installed in the exterior walls and attics of every Living Dunes home, making this the first community in Myrtle Beach to incorporate Icynene Spray Foam as a standard to all homes. Icynene contains no Formaldehyde, a known respiratory irritant that's used as a binding agent in fiberglass insulation which has been proven to cause major health issues. You also won't find CFCs or HCFCs which are potent greenhouse gases that deplete the ozone. Icynene is not only eco-friendly in it's efficiency but it's healthier for the environment and your family!
The Icynene Advantage
A liquid spray application, Icynene is made up of millions of tiny cells. These cells are filled with air to provide permanent control of air and airborne moisture movement. Icynene expands up to 100x within seconds of being sprayed. It permanently adheres to the surfaces of the surrounding building materials, sealing all gaps.
In addition to superior insulation and air leakage control, Living Dunes homeowners will enjoy these additional Spray Foam benefits:
Reduction of outside noise
Protection against moisture build-up from our humid climate which causes wood rot and mold
Improved indoor air quality due to the elimination of unwanted airborne irritants
Elimination of pest entering your house and walls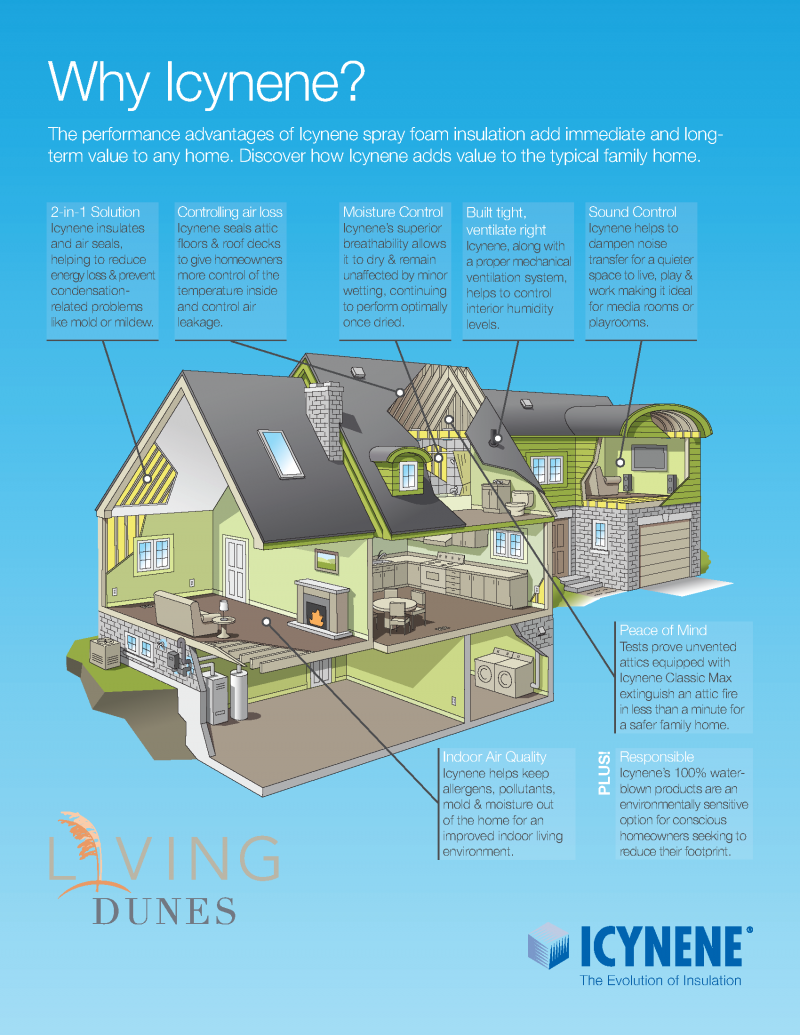 Traditional insulation simply cannot offer the same level of protection without additional sealants that are not always eco-friendly. This environmentally safe product is just one more of the higher standards you will find at Living Dunes. Check out the full list here or contact us to schedule a tour to experince Living Dunes first hand!