There is a lot to consider when buying a new home, including deciding whether a resale or a newly constructed home is right for your family. Why buy new over a previously owned home? Here are our top five benefits of buying a new home.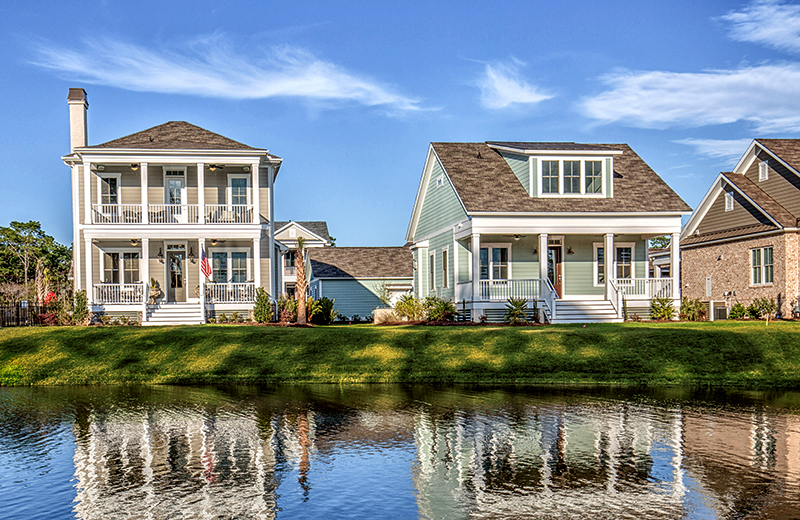 Less Maintenance
Building codes are continually being refined and older homes may not reflect the latest updates that keep your family safe and your home running efficiently. CRG Companies, our home builder at Living Dunes, practices higher standards and builds above code which equates to high quality, long-lasting homes with less maintenance.
More Eco-Friendly
Just like building codes, green building practices and eco-friendly construction materials are improved regularly. Older homes can lack these advancements such as proper insulation, updated appliances, efficient HVAC systems, and windows and doors that keep your precious A/C inside and the drafts out. Newly built homes, such as those at Living Dunes, include the latest and greatest in appliances and green building materials that provide you cost saving energy efficiency. Our standard at Living Dunes is a home built to save you money and keep temps cozy inside all year long… for a long time to come.
Latest Technology
New homes have the benefit of being able to access the latest in the ever-evolving home automation and internet speed technologies. As Myrtle Beach's first gigabit community, Living Dunes partnered with HTC to exclusively feature GigaHOME technology and 100% fiber-based gigabit internet connections to each and every home in the community. Everything from your refrigerator and thermostat to your home security system works better connected to uber-fast internet. Read more about our gigabit speeds powered by HTC.
Community Development
We know your home is more than just the four walls and roof of your house. Your home is your surrounding community, as well, and a key benefit of buying a new build home. That's why we designed a boutique neighborhood built right in the heart of Myrtle Beach with amenities unlike any other Grande Dunes neighborhood. From our pocket parks, walking trails and clubhouse pool to your exclusive membership at the Ocean Club at Grande Dunes and close proximity to everything you need. All of this is literally just a few steps out your front door – or your front porch in our case.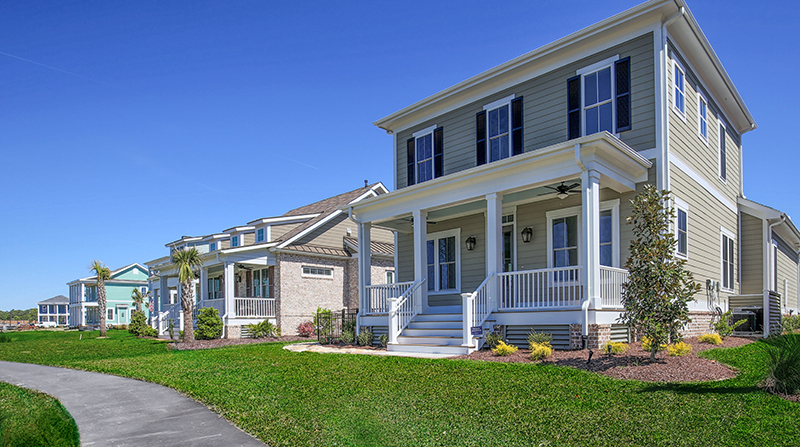 Living Dunes Lifestyle
From our prime location and unparalleled amenities to energy-efficient technology, decreased maintenance and higher standards of building, these are just a few benefits of why to buy a new home in Myrtle Beach. If you are interested in learning more about becoming a resident of Living Dunes, register here and receive updates on the community and exclusive event invitations.