Stronger, Efficient Homes Start At the Walls

While many custom home builders follow code standards utilizing 2×4 studs for both interior and exterior walls, CRG Companies uses a 2×6 on exterior walls as a higher standard in every custom home they build. Living Dunes is no exception to this rule giving homeowners numerous benefits from the walls that stand to protect their home.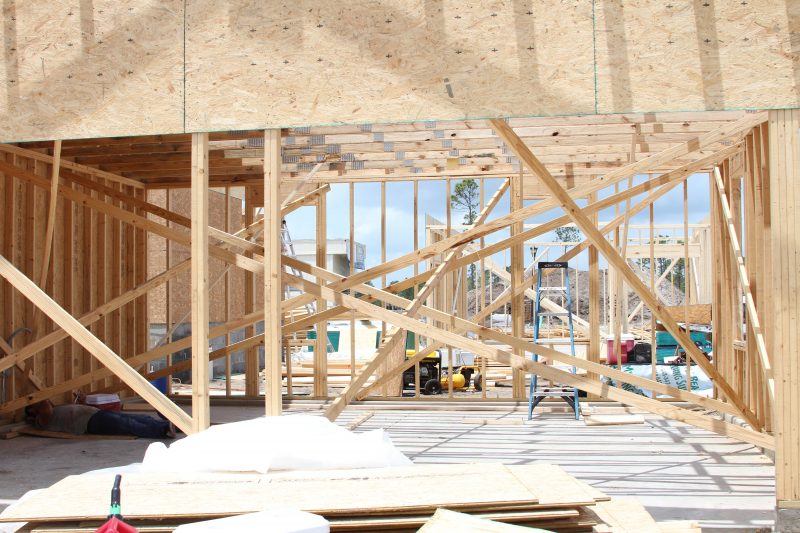 Key Benefits Of Stronger Construction

Top on the list is the added wall depth created by using a thicker stud. This allows for additional insulation, at Living Dunes we use Icynene Spray Foam Insulation in every home which results in an even greater barrier to protect your home.
More insulation and thicker walls means not only is your home stronger, it will be more efficient. Lowering your utility bills by keeping your home cooler in the summer and more comfortable in the winter. As an added bonus, the increased insulation will also serve to filter more outside noise, resulting in a more peaceful & quiet home environment.
With all the benefits of 2×6 framing including the higher R value (R-21 vs R-14 with 2×4 construction), increased insulation protection, higher quality, and significant savings on annual utility bills, Living Dunes homeowners benefit from an endless commitment to a higher standard of living.

Learn more about our standard of construction and community planning. Contact Us Today.